What my clients say about me
I had my vintage event photo shoot with Kirstie. We did it in a forest and I am astonished at how talented Kirstie is. I was flapping around getting stressed but there she was in the background getting amazing shots. Kirstie really gave me the confidence to let go and enjoy. I had so many children there but she was oozing calm and has managed to create totally amazing images from the chaos of children. Kirstie is so professional but very relatable at the same time. She's just a lovely mum with an incredible talent. I will definitely be using Kirstie again
Stephanie, Bella & Fleur Vintage Events - Business Story Shoot
Kirstie helped me a lot having my professional photos done, she was patient and listened and nothing was too much trouble, she put me at ease when having my profile picture done, the quality of photos are exceptional and I would recommend her highly. Great service, great price and quick turnaround of photos processed.
Mandy King, Kings Curtains Ltd - Business Story Shoot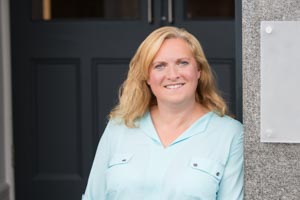 Thank you Kirstie for the fab business photos you took for me recently. I've been putting this off for years, expecting it to be an uncomfortable experience & not really expecting to like the resulting pictures anyway. I LOVE the pictures you've taken though. You captured the professional but natural look exactly as I was hoping for. The chin-wag over coffee beforehand was great. It helped me to feel that you really understood what I was looking for & the photos prove that. Now I have a selection of business photos that I'm really proud of!
Paula Cohen, Taylory - Business Portrait Shoot

Kirstie Edwards is fantastic and a lovely lady. Her photos are timeless, natural and true professional quality.
Emma & Jon - Family Portrait Sessions
Thank you so much for the absolutely amazing job you did of photographing our wedding day. The pre-wedding shoot photos were brilliant and we really enjoyed it. We are absolutely over the moon with our wedding photos and there are so many brilliant ones to choose from - hence why we are still choosing our album shots! Everyone has commented on what a fantastic job you did and how hard you worked on the day.
Laura and Jonathan Riddle - Wedding
I've just looked at the photos you sent over and I wanted to tell you how brilliant they are: happy, smiling people in all the situations I was looking for - on a course and enjoying the conference. Fantastic job, thanks so much!
Lynn Dunlop, Hollin Consulting - Conference Photography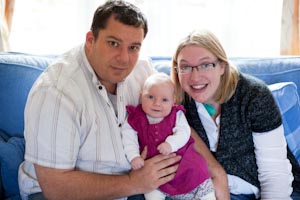 Our family photographs were just what we were looking for- in our home, relaxed and professional. the pictures made lovely presents as well as family photos we will treasure always. Many thanks Kirstie.
Sarah, Marc & Abigail - Family Portrait
I was really nervous about getting my portrait done and had been putting it off for ages. However after contacting Kirstie the process was really smooth with excellent results! Kirstie is really friendly and her manner put me at complete ease, which enabled me to relax and I even enjoyed having the photos taken. Kirstie got some great shots and I was so impressed with the quality of the pictures and also at how quickly she edited them and sent them through to me for review. She is a true professional who I would highly recommend.
Cindy Adegbile, Cindy & Co - Business Portrait Shoot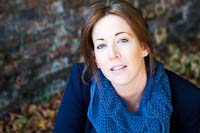 Kirstie has taken the first decent photograph of me in my life. In fact, I would even go so far as to say its not just decent, it's really, really good! Like most people, I hate my photo being taken, but Kirstie made me so comfortable and although I was nervous at first, I quickly got used to it and may have even enjoyed it a bit. I now have a professional, but friendly profile picture that I use for my website and social media.
Kate Spratley, Give the Dog a Bone - Business Portrait Shoot
I had a photo shoot with Kirstie and was very pleased with the whole service. I was 28 weeks pregnant at the time and working full time - so very tired! It was great that Kirstie could come to my house for the shoot which meant I didn't have to drag myself anywhere, it also helped to put me ease. The resulting photographs were beautiful - choosing which ones to have was the hardest part. I am so pleased I had the photo shoot as it is so nice to look back on those pictures and once my little one is big enough to understand I can't wait to show her. One of the prints hangs on the wall in our living room and people always say how lovely it is. I would highly recommend Kirstie to anyone who is thinking of having a pregnancy photo shoot.
Thaksala Haylock - Maternity Portrait Session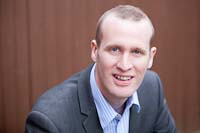 Capgemini run a global marketing campaign called Expert Connect, which connects experts in their field to potential customers. For this they required a professional photo to be put on to their global website. I contacted Kirstie to help me with this. As can be seen on the capgemini.com website, it is a superb photo, expertly taken, in a professional and relaxed way. I would not hesitate in recommending Kirstie to anyone else who would like their photo taken.
Paul Tomlinson, Capgemini - Business Portrait Shoot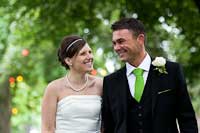 Kirstie, Lee and I both wanted to thank you so much for making our special day so much more memorable. From the outset your service has been remarkably warm, friendly and professional. You took the time to understand what we wanted to remember from our wedding day, and ensured you captured every special moment - above and beyond our expectations.
Your care and attention to detail including "client management" has been second to none, and we would have no hesitation in recommending you highly to all our family and friends.
Joanne & Lee Turley - Wedding
Congratulations Kirstie. You have managed to make us cry and left us with a dilemma. The photographs are stunning and the slide show with the music was fantastic. How do we choose now? Thank you so much xx
Denise Johnson - Family portrait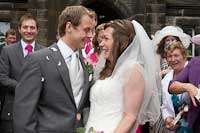 I wanted to give you some feedback on the album.....all of the family absolutely love it, and this week Ralph and I both took it into work and people were very complimentary indeed about the quality of the album, the quality of the photos....just about everything really, we can't thank you enough for producing us such a wonderful keepsake of memories from our wedding day, its perfect!
Lucy & Ralph Atherton - Wedding