My 2016 Highlights
Happy New Year!!
I've been very lucky to work with some lovely people again this last year and have had a great mix of business shoots and family portraits. I never get chance to blog everything I do so here's a round up of my work in 2016. Hope you like it!
Brìghde Chaimbeul was the winner of the BBC Radio 2 Young Folk Award competition in 2016. I had the pleasure of photographing this event again and will also be photographing the 2017 nominees in a couple of weeks time.
I was asked to visit St Lukes Hospice in Winsford and all of their charity shops in the area to capture their fantastic staff and volunteers doing what they do best. They needed to build up a bank of images that they could use on their website and for other promotions. I learnt a lot about the Hospice, how much money it takes to run it and all about the various fundraising activities they organise to raise vital funds for this amazing place.
Some headshot work for two lovely ladies running their own HR businesses. Victoria Robinson-Collins of Leighely HR Ltd and Ele Morrissey of E M M Consulting Ltd.
My lovely and extremely talented friend Rachel Davison of Ruby Doodles Florist opened the doors to her new shop in Crewe. Pop in and check it out if you haven't already. Beautiful arrangements and stunning gifts for all.
A shoot with beautful baby Layla when she was a few days old and the last of three shoots for baby William to capture his journey from baby to toddler. I'm pleased to say that his Mum & Dad now have three gorgeous frames on their wall to remember this precious time.
Absolutely loved doing this Business story shoot for Jo Nelson of Papa's Tailoring at her stunning showrooms at Stapeley House in Nantwich.
Bryn and Helen recreated Richard Alston's Overdrive as part of their Dance degree at Manchester Metropolitan University, Cheshire. This unit acts as their dissertation. In order to retain the memory of this 8 month long project they invited me to capture some of the moments from the 8 minute long piece. Bryn and Helen were thrilled to find out that they both received a First for this project which secured them both graduating with First Class Honors in July.
We had a special family holiday to Sorrento in early May to celebrate our 'big' birthdays. We absolutely loved the place, the people, the food, the climate... Everything was perfect. We can't wait to go back!
Some friends of this lovely family bought them a gift voucher to have a family shoot in Nantwich when their son Sam was born.
This was a very energetic shoot at Queens Park in Crewe for a family who are moving to Canada for 2 years. They wanted some photographs to give to their Mum before they left. I made a Trio Portfolio for them and a mounted print which they all signed for her.
I am an Ambassador for Tropic Skincare which is now the 14th Fastest Growing company in the UK as published in the Sunday Times Virgin Fast Track 100. I got the chance to visit the Head Office and Beauty Kitchen in Surrey in June. It was a fabulous day. More info here on my blog post.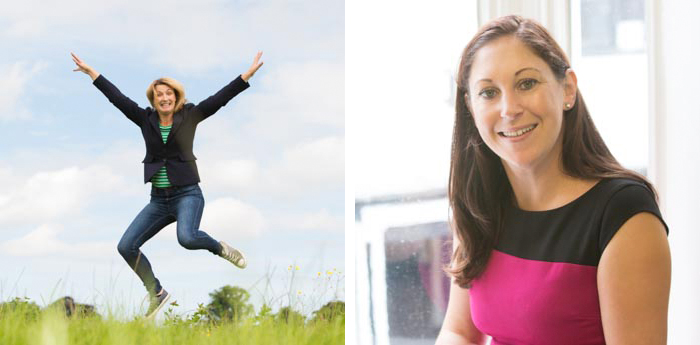 Photos of two lovely BizMums during the same week but on very different days weather wise. Jo Howarth of The Happiness Club wanted a photograph for the cover of her new book which was released in September. (More about that here!) Michelle Childs, the founder of BizMums wanted some new headshots for her new Energy Editing business. I love these kind of shoots, always different and always a challenge!
I met Andrea Clews when she attended my BizMums group in Nantwich and she asked me to come and take some shots of her very first Classical Kids concert at St Marys Church in Nantwich in July. More about this in my blog post about the concert.
I had the absolute pleasure of capturing this little man and his beautiful family at their home in Audley in July.
Some photographs for Kate & Karen at Foundations of Nantwich.
A shoot with some cheeky boys and their gorgeous Mum at their home in Wilmslow and at The Carrs Park.
James and I spent a lot of the summer having brilliant days out with lovely friends. We went to Trentham Gardens several times and had a trip to Bristol to stay with family and meet up with an old school friend I hadn't seen for nearly 30 years.
We had a lovely time celebrating my friend's Mum's 70th in her garden in early September.
A commercial shoot and some headshots for Emma of Expo Events to capture the transformation of a room at the Hilton Metropole in Birmingham from a Conference to a Gala Dinner in just under two hours! Fast moving and fun!
We visited Weymouth in September where Matt and his brother Rob were taking part in Ironman 70.3. We enjoyed spending some time on the beach and playing Pirate Adventure Golf!
We celebrated James' fourth birthday at the end of September and he had all his favourite people round for a Pirate party. Becky from Little Potters came over so the children could paint some pottery and they bounced on the trampoline and played party games!
On the evening of James' birthday, my lovely Step Brother and Sister in Law's beautiful baby girl was born. James was very excited to meet his new baby cousin Harper-Jean.
Some more headshots for Wright Marshall Estate Agents and for Kelly Rogerson who has a Counselling & Psychotherapy Practice based in Nantwich.
A lovely shoot with the fabulous Fitton family at their home in Knutsford. Three gorgeous boys and the house was so calm too, I don't know how they do it!
A rare chance to photograph my lovely friends Chris While, Julie Matthews and Kellie While at a special one off gig at Biddulph Town Hall in October
A beautiful Autumn Day to photograph the Jones Family at Trentham Gardens. Look at the stunning colours in the trees!
A lovely shoot with Amanda's fabulous children at their home in Chester. It made a change to photograph slightly older children, they stay still for longer than small children and usually do what you ask!!
The first ever Ruby Doodles Florist Chrstmas Wreath making workshop went down a storm. Some fabulous creations by the ladies that came and lots of laughs were had.
We put our tree up slightly earlier this year and James was excited to be able to put the angel on the top of it with a little help from his Daddy.
So there you have it, a summary of what I've been up to for the last 12 months. Hope you enjoyed it and thanks for reading until the end! Thank you to all my clients past and present and my friends and family who support me and who share my business with others.
I'm looking forward to what's in store for 2017.
Kirstie x
Tagged: adult portraits babies baby photography bbc radio 2 bizmums book covers Bumps business photography charities Children photography christmas Family photography grown ups headshots live music music natural light outdoor